Expanding Our Services
August 3, 2016 7:16 pm
Highland Projects is expanding its services and is now offering refurbishing of existing equipment, from sandblasting, painting and coating, to repair work, upgrades, and modifications.
We can make your older equipment look new again.  If you think your equipment is too far gone, just give us a shout and we will be happy to assist you in determining what can be done to make that old, rusty steel come back to life at a fraction of the cost of buying new.
Our website news section will soon include information on every process we do.  We want you to be informed on what we can do for you, and see exactly why Highland Projects is your convenient and reliable option. We understand each customer has different needs. Highland Projects is dedicated to providing the most complete services for the oil and gas, agricultural and construction industry.
From standard projects to complex custom jobs, our team of professionals will work with you until the job is complete.  We have taken more consideration into the full range of services you may need by diversifying our products and services.
Some of the individual services we now provide are:
Tank Repair
Cladding
Custom Fabrication Work
Upgrades
Modifications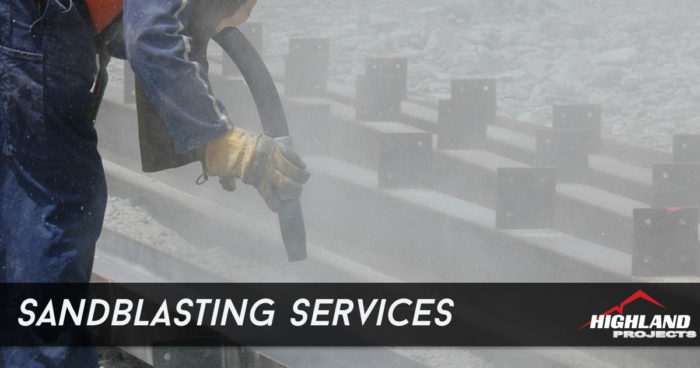 Sandblasting
Internal & External Finishing
Trailer Refurbishment
Reconditioning
Spray Foam Insulation
Rock guard
& more…
If you have any questions about our services give us a call at 403.638.4030.
We look forward to working with you.
Tags: Highland Projects, Rock Guard, Sandblasting, Services, Spray Foam Insulation, Tank Repar